Buy Twitter followers that are real and active with the Twesocial growth service. Twesocial helps you grow your account with real Twitter followers. Real results, real people.
🔥 Join 10,482+ active clients!
Twesocial optimizes your account so you can get real, active Twitter followers, with relevance. Get Twitter followers by using the best Twitter growth service available.
Grow Twitter Followers
Put your Twitter profile in the spotlight and attract real people naturally. No more bot services, or buying fake Twitter followers. Try us risk free, and purchase Twitter followers that are real and organic.
Advanced Targeting
Target and reach more followers around topics you want to target, drive real, active, relevant Twitter followers. Buy real Twitter followers and supercharge your audience.
Set & Forget
Seamless, simple service where our case managers handle everything for you. You don't want Twitter followers that are fake. We'll grow your account with real Twitter followers. When you buy real Twitter followers with Twesocial, you attract real people that engage on your profile.
PRICING
Affordable Pricing Options
Don't waste your money on Fake Twitter Followers, We use genuine techniques to grow your twitter with our genuine twitter growth service.
All plans are include: Real Twitter growth, audience targeting, secure and safe service and a tailored campaign to you.
Standard
normally $99
$49/mo
normally $25
$15/week
Save $50/mo
Save $10/wk
An affordable entry point for anyone looking to grow their Twitter account - unlock most featues and standard support!
Moderate Organic Growth
Essential Targeting Features
Standard Support
Speed Limit

Follow & Unfollow
Hashtag Targeting
User Targeting
Auto Blacklist
Custom Blacklist
Whitelist
Campaign Improvements
Story Viewing
Comment Liking
Location Targeting

Our Standard Plan is for those looking to get an introduction to our software. It will help you build a foundation of real followers who are genuinely interested in your content. It's not our fastest solution but its a step in the right direction for those are looking to get their feet wet and are serious about growing their account.
Get Started
57% CHOOSE THIS PLAN
Premium
normally $149
$99/mo
normally $35
$25/week
Save $50/mo
Save $10/wk
The best version of any Twitter growth, ever. Used by our most serious clients - unlock all features and priority support!
Maximum Organic Growth
All Targeting Features
Priority Support
Maximum Speed

Follow & Unfollow
Hashtag Targeting
User Targeting
Auto Blacklist
Custom Blacklist
Whitelist
Campaign Improvements
Story Viewing
Comment Liking
Location Targeting

Our Premium plan is our fastest and most professional solution and it takes full advantage of all of our features. We've optimized the growth strategy toward brands and influencers looking for fast results with significant reach. Historically, 46% of our customers eventually upgrade to this plan.
Get Started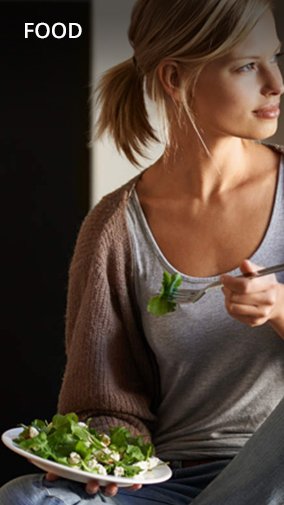 Your Interests,
Your Followers.
These are just a few of the demographics we specialize in.
Buy Twitter Followers (Real & Cheap)
Twitter is a great way to expand your social media presence and cross-promote your content across different social platforms. It's also a place to reach new users in your target audience and be discovered by people that may not use other social platforms as frequently.
There is a lot of competition in every niche on Twitter, which is why it can be tough to get noticed by the right people and build a strong following. Twesocial can help! You can get Twitter followers in a natural and organic way using this organic Twitter growth service.
Instead of you spending hours interacting with your target audience, Twesocial can take over for you, using their advanced targeting to find just the right users and amplify your Twitter following with real, relevant followers for your profile.
Once you try Twesocial, your Twitter account will grow like never before!
Why You Need Real Twitter Followers
The idea is that your Twitter following is active on your account, constantly engaging with your content, retweeting, liking and commenting on your tweets, and even potentially visiting external websites or becoming your customers, depending on what you use Twitter for.
If you have a lot of fake followers, this will be impossible — fake followers won't engage with any content and certainly won't buy anything from you or recommend you to friends.
You need to attract Twitter followers that are real and relevant, and the only way to do that is to use an organic Twitter growth service.
Many Twitter growth services send you fake followers that inflate your follower count, but do nothing for your tangible results, unable to help you with any long-term Twitter growth. In fact, many of these Twitter followers drop off after you receive them due to sweeps that Twitter performs to delete fake followers.
When you work with Twesocial, you won't have to deal with any of that— real followers, with real interactions, all the time. Take back your time, purchase Twitter followers and delegate your organic Twitter growth to Twesocial today.
Some other benefits you'll enjoy when you have more real Twitter followers include:
More engagement
Lead generation
Stronger reputation
More authority
A loyal community
More traffic to your external site(s)
Higher conversion and revenue
How Twesocial Works
Twesocial is an organic Twitter growth service, which means all growth methods and strategies revolve around real interactions with users in your target audience. You won't be purchasing a set number of followers, and you won't be provided with a package that gets delivered to your account. You can get Twitter followers naturally, implementing a real growth strategy.
Once you sign up, you'll send over your targeting instructions and Twesocial will begin to interact with relevant users on your behalf. You won't have to worry about doing anything to grow your account on your own, all you have to do is continue to tweet top-notch content that will catch users' attention and motivate them to engage with you.
Twesocial Features
There are a handful of features that set Twesocial apart from the rest and make them the best Twitter growth service on the market. With both plans, you'll have access to powerful features that will amplify your real Twitter following and engagement.
Advanced Targeting
Targeting is arguably the most important element of growing your social media following. If you try to capture the attention of every single user on Twitter, you're bound to miss the mark and end up with less than optimal results.
When you have a clear understanding of who your target audience is, you can hone in on users that are likely to be interested in your account, improving your Twitter performance on all levels.
Twesocial takes advantage of those targets and uses them to interact with the perfect users for your account. You can target similar users, your competition, locations, and much more. Twesocial offers the most advanced targeting of any Twitter growth company.
Auto-Engage with Your Audience
After you get started and disclose your targets to Twesocial, your dedicated account manager will tailor your campaign to ensure your account is engaging with relevant users that are likely to follow you and engage with your account.
You don't have to worry about anything — your account manager will handle everything for you, making your growth seamless and stress-free.
Real Twitter Followers
Twesocial provides the cream of the crop in Twitter growth, which is real followers. No more messing around with "high-quality" Twitter followers that fall off of your account in a matter of hours or days.
Twesocial uses your targets to pull in highly engaged and active users, making sure that you see the levels of success that you're looking to achieve on Twitter.
Managed Twitter Growth
With Twesocial, you have peace of mind that a growth expert has your Twitter follower growth in their hands. No frills, no complicated systems, just a customized campaign that brings in real Twitter followers that are relevant to your niche. It's that simple.
Responsive Support
If you have any questions, issues, or doubts about your service, you'll never be left waiting for a reply. Twesocial has not only their expert growth managers but also a dedicated support team that is there to help you with anything along the way. They can also help you with any billing questions, additional accounts, or closing your account.
Twesocial is there for you when you need them.
Twesocial Plans
Twesocial offers two distinct plans, making Twitter growth accessible and flexible for anyone serious about growing their account. You get to choose the plan you want when you sign up with Twesocial, deciding what speed you grow at and which plan works best for your needs and budget.
Twesocial Pro
Twesocial Pro is the only Twitter growth service you'll ever need, period. You'll have access to all Twesocial features with this plan for only $25/wk or $99/mo, including:
Maximum growth speed
Advanced targeting options
Fully-managed
Priority support
Twesocial Standard
The Twesocial Standard plan is great for those on a budget looking to grow their account and use most of the Twesocial features, starting at only $15/wk or $49/mo. It gives you access to:
Moderate growth speed
Audience Targeting
Fully-managed
Normal support
Twesocial FAQs
Still have a few questions? Check out a brief Twesocial FAQ to help you resolve your doubts.
Does Twesocial offer a free trial?
Yes! Twesocial offers a free trial, so you can test out their services and get a taste of just what their services can do for you. Even if you don't take advantage of the trial, you can rest assured that you'll be satisfied with Twesocial's services.
None of the plans at Twesocial require contracts, so you can cancel the service at any time. Twesocial is flexible and offers the best way to get real Twitter followers.
What happens after I sign up for Twesocial?
Great! Welcome to the Twesocial family. After you complete your signup, you'll be directed to fill out your account creation form that will deliver your targeting and niche information to your account manager.
Your account manager will create the perfect customized campaign for your Twitter growth, ensuring that we interact with exactly the right users 100% of the time. This brings you the right users, building your follower count with real followers that care about your content.
Can I cancel Twesocial at any time?
Without a doubt. Twesocial's plans are both completely no-contract, so you won't ever be locked in for a set period. You have additional flexibility with payment options that are available either monthly or weekly.
What makes Twesocial Different?
Twesocial is passionate about their clients seeing real, organic results and getting more followers the right way on Twitter. No bots, and no fake profiles whatsoever.
You'll also have a dedicated growth manager as a point of contact that can give you information about your account and also assist you with anything else you may need, as well as the friendly and responsive support staff.
10 Ways to Help Twesocial Work for You
Because Twesocial works through interactions and engagements, your results can vary due to the real nature of our services. We will do everything in our power to connect you with the right Twitter users, and that leaves the rest up to you.
When you implement the right strategy on Twitter, you can get maximum results through Twesocial, allowing you to buy Twitter followers that are real, relevant, and connected to your niche.
This helps you to boost your engagement and ultimately drive leads, conversions, and revenue through Twitter.
In order to give yourself the best odds of success, we've put together this list of 10 tips you can use to create a winning Twitter strategy and make sure that you get the results you need. Get started with Twesocial and optimize your strategy today!
1. Tweet Regularly
When you buy Twitter followers using Twesocial's growth service, it's vital that you keep putting out content regularly. This is especially important for Twitter because of the nature of the platform.
Other social media networks like Facebook, Instagram, and TikTok generally see brands and businesses posting once per day. On Twitter, however, the starting amount of content you should be putting out daily is at least 5 Tweets.
This helps to keep you visible and will ensure that you are relevant and build a strong reputation that your followers can trust. You need a sense of authority, and tweeting regularly can help you to do that.
Saving time with Twesocial can allow you to focus more attention on your tweets, making sure you get enough content out every day without worrying about your workflow.
2. Use Rich Media
Another best practice to help you get best results from Twesocial is to use rich media. Every single tweet you post should be geared towards getting your target audience to stop scrolling and check out your content.
You'll gain more engagement and when Twesocial directs users to your profile, you'll be able to captivate them and transition them from just a viewer to a loyal follower. Rich media includes things like photos, videos, and GIFs.
For instance, if you're talking about a particular topic, use a video that you found online to spark debate or discussion. If you've sharing an emotion or feeling, use a GIF to visualize it. Post a photo in your tweet to illustrate data or topics that you're sharing about.
The text in your tweet is also very (and obviously) important, but adding relevant media will help to make your tweets stronger and get you better results when you buy Twitter followers through our organic service.
Remember, these are real people checking out your profile, so you have to give them something to follow!
3. Create a Hashtag Strategy
Hashtags were born on Twitter in 2007, and they remain a vital piece of the puzzle today. They can help your tweets to be relevant and connected to trending topics on the platform.
When you get started with Twesocial, we connect you to users in your target audience; coupled with hashtags, your follower growth will be exponentially higher and ensure that you're getting the maximum reach possible.
One thing that you should first consider is how many hashtags to use. You should avoid over tagging your posts as it makes you look spammy and muddies up your tweets. The best practice on Twitter is to use between 1-2 targeted, relevant hashtags per tweet. This comes directly from Twitter.
Don't use all caps locks in your hashtags, either, unless they are acronyms. It's harder for users to type in and it also seems more abrasive and as if you are yelling in your tweets.
The goal for hashtags on Twitter is that you stay relevant with trending topics but also you generate new conversations for users through hashtags. This can generate even more interest in your profile in addition to your results when you get started.
Some things you should do when using hashtags:
Use them consistently. Your whole marketing funnel will be boosted through them, per official Twitter data.
Keep your hashtags easy to remember and spell. You want people to be able to type them in and check them out regularly.
Chcek out trending hashtags for your niche using the explore tab.
Give people a reason to use any branded hashtags, including incentives like a prize or a retweet.
4. Optimize Your Twitter Profile
You can get a targeted audience using Twesocial and gain tons more visibility for your prfoile. When a user visits your Twitter profile, they should know exactly what you're all about. They will see things like:
Profile picture
Header photo
Username
Bio
Location
Birthday
External link
When you joined
Follower count
Tweet feed
You should ensure that each one of the above elements flows well together and is representative of your brand or business image. That way, you'll attract more followers and they'll be more likely to follow you.
When you choose a plan through Twesocial, the user makes the final choice about whether they follow you or not, so paying attention to the small details can take your results farther.
In addition to ensuring that all of those elements are aligned, you should also include SEO keywords in your Twitter bio. This will help you get more exposure through search engines like Google.
When you use SEO keywords in your bio, users can easily identify what your account is all about and Google will associate your Twitter with searches that include the keyword(s) you added.
5. Cross-Promote
It's likely that your followers on other social networks also have Twitter considering the fact that the typical internet user has an average of 8 social media accounts. You can drive even more traffic to your Twitter profile through cross promotion.
Share your tweets on other social media networks and make sure that people know how to find you on Twitter. That way, when you choose a plan with Twesocial, we'll be directing people to your account through engagements and you'll also have a natural flow of traffic through your external promotions.
Give your followers a reason to check out your Twitter. Offer information that they can't find anywhere else, and entice them to view it and visit your profile regularly by sharing teasers on your other social platforms.
It's good to make sure that all of your social media networks have some content that is different so that they are motivated to look at your page on multiple platforms and that they don't get bored with you.
If you have an email list, newsletters, or external websites, you can also add your Twitter in those areas as well so that you get even more visibility for your channel. When you have a strong reputation on multiple platforms, it only benefits you.
6. Create a Posting Schedule
It's not only important to post frequently, but you should also aim to post your tweets when your target audience is online. That way, the algorithm will identify your content as newer and will give it priority when deciding what to show to your followers.
You'll get more natural reach for your content in addition to the reach you gain when you get started on Twesocial. Your content will be recognized as more valuable as it will be seen by many people at once, gaining more engagement right out of the gate.
Think about it: which tweet looks more authoritative, one that has 15 likes, or one that has 2,000 likes and a chunk of retweets? Of course the one that has more interaction is going to be more trustworthy.
This is the idea of social proof and one of the reasons why making sure your content goes out at the right time can ensure you have a strong Twitter performance. Stick to a consistent posting schedule when you grow on Twitter for best results.
7. Interact with the Twitter Community
Twesocial will definitely interact with your target audience through likes, follows, and more when you purchase Twitter followers through our organic services, but you can also continue to respond in meaningful ways on the platform.
Twesocial won't ever respond to comments or DMs on your behalf, so it's important to keep your presence active so that your followers and viewers are motivated to engage with your profile and leave comments.
What's more, retweeting your followers helps to build a community and get people excited about a possible feature on your Twitter profile, so that's another great technique that also helps you to get content on your profile without creating any yourself.
Lastly, you should look at popular or competing accounts and leave comments or respond to users there. That way, you get even more visibility for your username on the platform.
8. Share Relevant Content
The more that you feature valuable content for your followers, the more likely they are to be interested in viewing your account regularly. In addition, you'll get more results when your content is relevant and attractive to your viewers.
This means that you should know your target audience— what kind of tweets do they want to see? What are their needs? Pain points?
You can also consider influential tweets from other accounts to share, especially if they are useful to your target audience. Just be sure that you are still putting out original content and that you aren't helping the marketing efforts of your direct competitors.
9. Use Calls-to-Action
Calls-to-action are especially useful when you attract Twitter followers because they will help you to generate more engagement for your account and build rapport with your community.
You can ask people to retweet, share, comment, or like in engaging and creative ways. Let them know to check out the link, or direct them to view the video that's part of your tweet. You may simply assume users know what to do when they see your tweet, but they might not!
Tell them exactly what you want them to do and you'll get much better outcomes.
10. Search for People Talking about Your Niche
Last but not least, you should always be aware about what people are talking about in relation to your brand and niche. This is called listening, and it can help you with all aspects of your Twitter strategy.
You can use a listening tool or you can simply monitor select accounts and hashtags to stay up-to-date. You can use the information you discover to better curate your tweets.
Final Thoughts: Sign up with Twesocial
We can't wait to help you reach your Twitter goals! Get started today.
So how do I get started...
It's easy! We just need you to complete the form, fill out your targeting instructions, and you're ready to get more Twitter followers.
We don't offer a free trial, but we do offer a 14-day money-back guarantee. This allows you to try the full service offering while still providing flexibility.
If you're not satisfied with our service, we'll be glad to provide you with a no-questions-asked refund.
Still, from experience, we promise that you will be 100% impressed with the Twitter follower growth your dedicated account manager will help you to achieve.
Yes! We work with many different agencies and management companies, and we provide discounts for bulk accounts.
To get a quote, contact us today and we'll be glad to help you with your Twesocial services.
Alright, I just signed up…
Uh-oh, I'm having issues...
We are here for you at every step of the way. If you need support, please contact our support team, letting them know what you need help with. They'll get back to you promptly to help you get things resolved!
TWITTER FOLLOWERS THAT ARE REAL AND ACTIVE
Latest from our blog
The most recent numbers show that Twitter has 326 million users. And while this is a slight drop from the first quarter of 2018, it's still a large digit you ...
Read More >>>
If you want to nail down the best Twitter content strategy for your profile, then you've got to have access to the latest information about one of the world's most ...
Read More >>>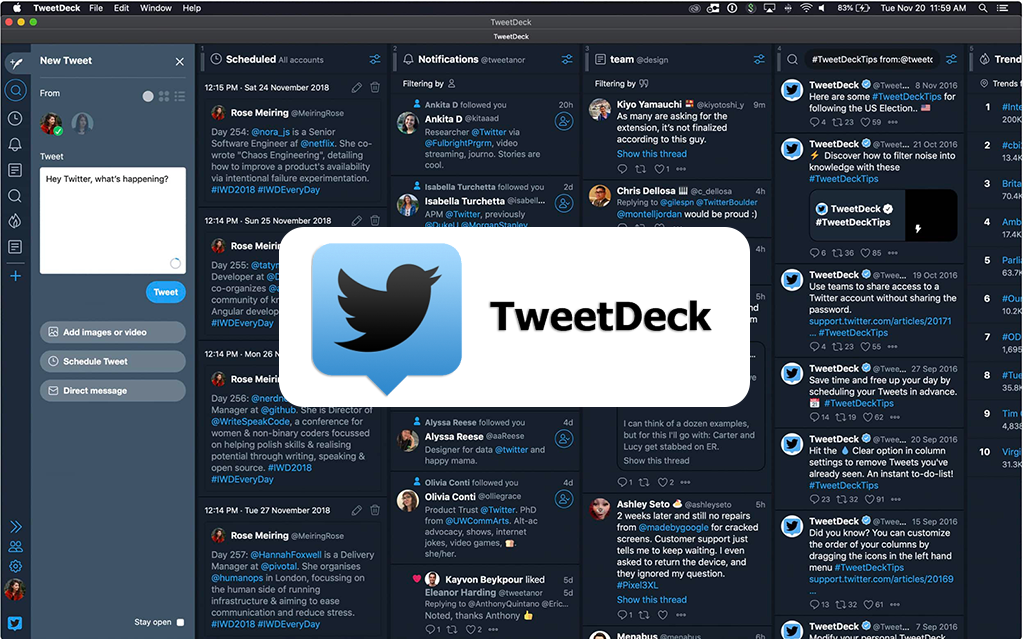 In this article, we're going to talk about scheduling tweets ahead of time, which is going to help you stay organized and save you time. Twitter has a tool called ...
Read More >>>
Real People, Real Reviews.
Twesocial helped me grow my Twitter from practically nothing to over 10k followers within a very respectable time. If you are looking to buy Twitter followers that are real, then look no further.
I really can't stress enough the happiness I am feeling right now. I literally just got my first Twitter sponsorship because of the real Twitter followers that Twesocial helped me gain. They are all real!
Pleasantly surprised with the results from Twesocial. They delivered more Twitter followers than I thought. Also, the timeframe was a lot faster than originally planned which really helped me grow. Buy Twitter followers from Twesocial!